We already look after the following residential projects:
Forensberger Straße, Herzogenrath
[ngg src="galleries" ids="6″ display="basic_thumbnail"]
Dobacher Straße, Würselen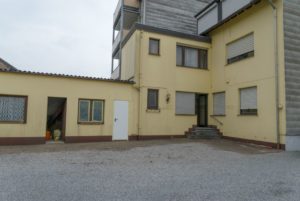 [ngg src="galleries" ids="7″ display="basic_thumbnail"]
Linden-Neusen, Lindener Straße, Würselen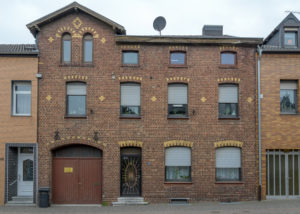 This house was our first project.
Here you can see what Wohltat e.V. can do with a half-rotten house.
[ngg src="galleries" ids="8″ display="basic_thumbnail" thumbnail_width="200″ thumbnail_height="200″]
Bahnhofstraße 7 (B7), Herzogenrath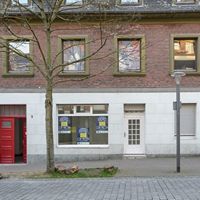 Every Wednesday from 5:30 p.m. (through The red door)
in Bahnhofstraße 7 (we call it B7), Herzogenrath-Mitte!
The store you see in this photo will hardly be empty. Regardless of whether it is the "Fresh Box", a small art trade or other activities, this business space will never be empty!
Kleikstraße 61, (OK61), Herzogenrath
This is the new one-stop shop (in addition to the B7) for anyone looking for help and advice in any form. (Internally we call this office OK61). There is also the RepairCafe, where you can find help to repair your technical equipment under instruction, to have it repaired to a limited extent, or simply to get advice on what to buy or how to upgrade your equipment, if the technical conditions allow. Training and seminars in the field of information technology also take place here, i.e. PCs, laptops, mobile phones, office and for general, special and sensible use and treatment of computers. In the near future we will offer other interesting things for Herzogenrath. So visit our website regularly, where we not only keep you up-to-date with the latest events, but also with interesting, but also important things. You can also sign up for our monthly newsletter at the bottom of each page. We also have a guest book in which you can express your impressions.
We are looking forward to your visit!
Our opening times: Mon – Sat from 11:00 a.m. to 7:00 p.m. or by appointment!
Tel.: 0049 (0) 2406 – 98 78 653
Subscribe to our newsletter:
[mailpoet_form id="1″]